Take The Courage & Shout it Out!
Give The Heavenly Father God is Due on This day. Shout it Out, Praise the Lord, Hallelujah! Give Thanks and Praise Online: For God is Good, Just Share Your Thoughts about this Website (ie How is it helping you to grow in your relationship with the Lord), or Tell us where you are visiting from (your country & region ie. USA, Philadelphia, PA – Thanks for Stopping By, if this is you!). Whatever you decide, know one is judging you – just boldly declare it with praise and thanksgiving to God, Elohim.
Praise the Lord for the Many Countries (shown in map)…the Lord has given to each of us a measure of faith. Why not lift up the name of His son and our Lord Jesus Christ as well? Praise & Worship is not about music, but it is about the Creator and Honoring Him with your own comment of praise. Share by Signing the Wall for the World to Read!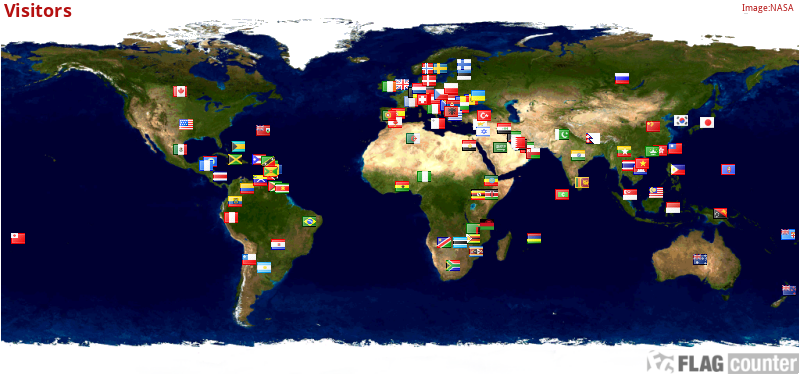 ---
---
Please do not post anything else. If you would like to share your quote, story, or poem, submit on our submissions page.
Looking for prayer request? Click Here to submit your prayer.
Thanks so much for your cooperation! Shelena
~Please do not be an on-looker, but be a participator by telling God how great He is to you. I'm sure you can think of something good to say.~
Sign the Wall Below